she has what?
Saw this battle cry unanimous for all of us suffering from endometriosis.
Living with endometriosis means a lot of patience when dealing with scrutiny and misunderstanding from people. They'd ask me, what do you feel? And I often replied, "indescribable pain."
So what is really the difference between a regular menstrual discomfort and endometriosis?
Read full post;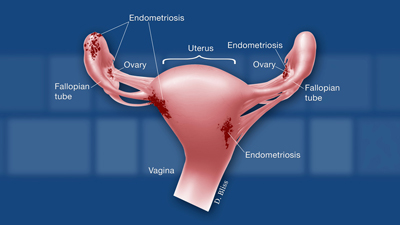 In order to understand completely one's affliction is to have one. Pondering through the imponderable – a condition that is widely misunderstood and how to live above "it." The dilemmas we endo-sufferers usually encounter are finding the best and sympathetic doctors, accurate diagnosis that will not take years, and having the right treatment/managements. It all begins with understanding this condition.
Endometriosis is an ailment while menstrual pain is merely a symptom, an indication.

Menstrual cramps last about two days only while in Endometriosis, it can be everyday or intermittent. Cramps can be considered normal if it's not disabling and severe.

It would be best to see your doctor if your menstruation starts to feel odd, irregular and or extremely painful. 
I'm currently writing this post prior to an endometrial procedure. Yeah a bit worried, but I'm placing everything in God's hands. The thing with endometriosis is that you can never be complacent, even in the absence of pain, one has to continuously see a doctor and a regular check-up/diagnostic test is crucial. There's no other way to monitor our condition but through periodical ultrasound.
I always feel the need to reach out to my fellow 176 million endo-sisters worldwide through writing and sharing my journey. Hope is definitely a powerful driving force that renders us strength and courage especially in this trying times.
Tried some supplements to alleviate its symptoms and help my body counteract the side-effects of taking various pharmaceutically made hormones. Sharing in the post herbal supplements for Endometriosis.
This blog aims to help endo-sufferers find hope, ease symptoms, prevent avoidable complications and to spread awareness and understanding of their families and friends.
RELATED RESOURCES:
https://www.webmd.com/women/endometriosis/ss/slideshow-endometriosis-overview
http://endometriosis.org/resources/articles/facts-about-endometriosis/
https://www.nichd.nih.gov/health/topics/endometri/conditioninfo